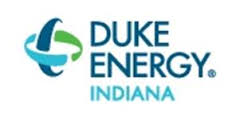 Please find below documents in the proposal by Duke Energy Indiana filed with the Indiana Utility Regulatory Commission (IURC) in Cause No. 45145:
DukeEnergy SolarLeasingVerifiedPetition 092418 (1)
45145 DukeEnergy DirectTestimonyAndrewSRitch 092518
This proposed solar leasing program is available to non-residential customers who are served by one of the following Rate Schedules or Standard Contract Riders:
Duke Rate CS Commercial Electric Service
Duke Optional Rate LLF Rider No 10 1
Duke Optional Rate LLF Rider No 102
Duke Rate HLF_High Load Factor
Duke Rate HLF_High Load FactorDuke Optional Rate HLF Rider No 122
Submission of proposed procedural schedule:
IURC 45145 - Submission of Agreed to Procedural Schedule
The Evidentiary Hearing in this case is now scheduled for 1/30/19 beginning at 9:30 am EST in Rm 222 of the IURC Offices in Indianapolis.
Testimony has been prefiled by Walmart, Citizens Action Coalition (CAC) and the OUCC as follows:
45145_Walmart_Testimony_Tillman_010919
45145_OUCC Testimony of John E Haselden Public Exhibit No 2 010919
45145_OUCC Testimony of Kaleb G Lantrip Public Exhibit No 3 010919
45145_OUCC Testimony of Lauren M Aguilar Public Exhibit No 1 010919
45145--CAC Exhibit 1--1-14-19FINAL (1)
Rebuttal testimony by Duke Energy Indiana
See these pages:
p. 8 "10 MWs in the aggregate or 5 years, whichever happens sooner"
p. 10, line 20 "Duke Energy Indiana intends to engage independent third party solar developers to construct, operate and maintain these facilities for participating customers."
p. 14 RFI issued 11/2/18
p. 18 Standard Contract Rider No. 26 Solar Services Program
p. 20 Solar Energy Services Agreement (44 pages)
p. 65-66 Two letters of support from Indiana solar developers, Exhibit 2-D Kurt P. Schneider, Johnson Melloh Solutions, Exhibit 2-E Reginald K. Henderson, Telamon.
>>IURC 45145 - Rebuttal Testimony of Andrew S. Ritch
Reply brief filed by Duke Energy Indiana
45145 DukeEnergy Reply Brief 031219
IURC Order in 45145 dated 6/5/19 with yellow highlights
See yellow highlights on pages 2, 11, 13 and 17.
>>45145_ord_20190605101959665_Duke solar leasing