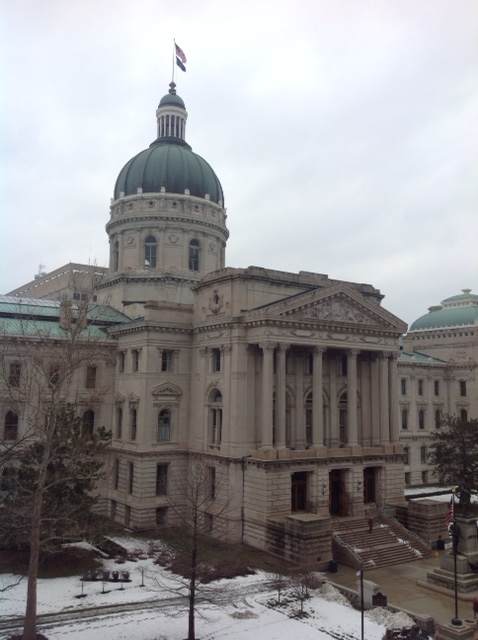 Please find below a list of the 20152016 Members of the Senate Utilities Committee and the House Utilities, Energy and Telecommunications Committee. These are the two key committees of the Indiana General Assembly which will address energy and utility issues including and proposed changes to net metering and utility energy efficiency and DSM programs. The District column provides a link to each state legislator's official web site which includes additional information including a map of their legislative district.
Sen. Jim Merritt (R-Indianapolis) chairs the Indiana Senate Utilities Committee and Sen. Jim Buck (R-Kokomo) is the Ranking Majority Member.
Rep. Eric Koch (R-Bedford) chairs the Indiana House Utilities, Energy and Telecommunications Committee and Rep. Heath VanNatter (R-Kokomo) is the Vice Chair.
District
 Title
Fname
Lname
Party
Hometown
Indiana Senate Utilities Committee
SD 31
Sen.
Jim
Merritt
R
Indianapolis
SD 21
Sen.
Jim
Buck
R
Kokomo
SD 18
Sen.
Randy
Head
R
Logansport
SD 29
Sen.
Mike
Delph
R
Carmel
SD 47
Sen.
Erin
Houchin
R
Salem
SD 42
Sen.
Jean
Leising
R
Oldenburg
SD 49
Sen.
James
Tomes
R
Wadesville
SD 34
Sen.
Jean
Breaux
D
Indianapolis
SD 10
Sen.
John
Broden
D
South Bend
SD2
Sen.
Lonnie
Randolph
D
East Chicago
Indiana House Utilities, Energy and Telecommunications Committee
H65
Rep.
Eric
Koch
R
Bedford
H38
Rep.
Heath
VanNatter
R
Kokomo
H91
Rep.
Bob
Behning
R
Indianapolis
H93
Rep.
Dave
Frizzell
R
Indianapolis
H90
Rep.
Mike
Speedy
R
Indianapolis
H5
Rep.
Dale
DeVon
R
Granger
H67
Rep.
Randy
Frye
R
Greensburg
H42
Rep.
Alan
Morrison
R
Terre Haute
H4
Rep.
Ed
Soliday
R
Valparaiso
H87
Rep.
Christina
Hale
D
Indianapolis
H100
Rep.
Dan
Forestal
D
Indianapolis
H61
Rep.
Matt
Pierce
D
Bloomington
H94
Rep.
Cherrish
Pryor
D
Indianapolis
Download a list of these state legislators' email addresses, Legislative Assistants (LA), and LA contact information HERE>
2015 Indiana Senate and House Utilities Committee Members as of 2014-12-28
If you email, write or meet with your state legislator who is a member of one of these two important committees about net metering or other renewable energy and distributed generation issues, please share their responses with us via Laura.Arnold@IndianaDG.net or call (317) 635-1701.
Thank you!