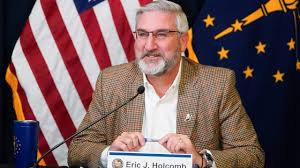 Governor Eric Holcomb govholcomb@gov.in.gov
Rep. Ed Soliday (R-Valparaiso)  h4@iga.in.gov
Chairman of House Utilities Committee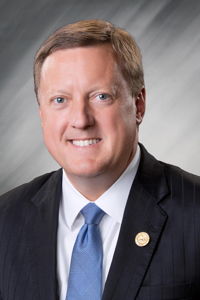 Sen. Eric Koch (R-Bedford) Senator.Koch@iga.in.gov
Chairman of Senate Utilities Committee
Please join us in sending an email to Governor Eric Holcomb as well as the Chairman of the House Utilities Committee Rep. Ed Soliday and Chairman of the Senate Utilities Committee Sen. Eric Koch.
We write you today as nearly forty businesses that provide solar energy options and lower electric bills for Indiana homeowners, farmers, churches, schools, libraries, municipal and county government entities, as well as business and industrial electric customers—through the use of net metering. While providing Hoosiers with a clean energy choice, we also create good-paying jobs for solar equipment installers, union electricians, and others in the solar manufacturing and distribution process.
Our businesses employ hundreds of people and also buy substantial amounts of goods and services here in Indiana. According to The Solar Foundation, the number of solar-related jobs in Indiana has more than doubled in the past four years, totaling roughly 3,500 in 2019.
The growth of Indiana's solar industry and the jobs and economic development associated with it over the last few years will be severely impacted when the 2017 law SEA 309 goes into full effect and the opportunity for retail rate net metering ends in 2022.
Without legislative action this Session of the Indiana General Assembly, prospective solar customers will be discouraged from making the investment because utility companies are poised to stop crediting net metering customers at the retail rate for the excess energy they add to the grid. When the 2017 SEA 309 goes into full effect, utility companies will credit such customers at a mere fraction of the retail rate, estimated to be just twenty percent of the credit they receive now, from approximately $.15 per kWh to $.03 per kWh in at least one utility territory (according to testimony filed in the Vectren/Centerpoint petition to replace net metering in Cause No. 45378).
We are united in urging you to extend net metering and increase the current 1.5% cap on capacity, therefore allowing for additional solar installation and adoption. We also ask you to consider hiring an independent firm to conduct a study on the value of solar to guide future energy policy proposals. There are many bills that could serve as a vehicle for extending net metering, including HB 1394 (Cook), SB 249 (Alting) and SB 420 (Yoder) which all have yet to be scheduled for a hearing.
We are pleased to do business in Indiana and seek to continue to expand the economic benefits that the solar industry provides to Hoosier property owners of all types. We would welcome the opportunity to discuss our request and our companies in more detail with you.
As it relates to net metering, time is of the essence. Thank you for your consideration of this request.
Sincerely,
Accutek Solar - Seth Davis, Keith Davis
Ag Technologies - Jim Straeter, Michael Straeter, Eric Straeter
Alternate Source Inc. - Neil Thompson
Bulldog Energy - Kurt Schneider, Nick Melloh, Andy Melloh
Casey Electric LLC - Josh Casebolt
Emergent Solar Energy - Jeremy Lipinski
Green Alternatives, Inc. - Chris Rohaly, Cindy Rohaly, Ryan Heimbach, Lamar Sledge, Britten Rose Werner, Brian Gonzalez
Green Energy Systems, LLC - Peter Baker, Phyllis Baker, Paul Baker
GRNE Solar Indiana - Amy Doty
Inovateus Solar - Nathan Vogel
iWire Energy Solutions - Keith Hanzlik, Ryan Bournique
Jefferson Electric LLC - Joel Walsman
Johnson Melloh Incorporporated - Kurt Schneider, Nick Melloh
Johnson Melloh Solutions - Kurt Schneider, Nick Melloh
MC Simons Inc. - Mark C. Simons
Midwest Wind and Solar - Marc van Dongen, Kevin Moore, Abraham Bayha
Modern Mill Solar - Mark Brough
Morton Solar - Brad Morton
MPI Solar - David Mann, Amie McCarty
National Energy Control - Rick Wooliver, Joe Stevens
Ohio Valley Solar - John Chase, James Linsday
One Planet Solar - Phillip Roberts, Ben Christjansen
Ortman Drilling and Water Services - Rick Ortman
Performance Services Inc. - Nick Allen
Power Electric LLC - Peter Baker, Phyllis Baker
PSG Energy Group - Jennifer Mrzlack
Rectify Solar - Phil Teague
Renewable Energy of Indiana - Ron Rhodes
Renewable Energy Systems-Midwest - Eric Hesher
Solar Energy Solutions, LLC - Matt Partymiller, Steve Ricketts
Solar Energy Systems, LLC - Andrew Staffelbach, Brian Burkholder, Keith Steidley
Solential Energy LLC - Jim Shaw, David Burns, Phil Lehmkuhler
Solscient Energy LLC - Granger Souder, Jr., Matt Longthorne
Stumpner's Building Services, Inc. - Dick Stumpner, Loren Stumpner
Sun Wind Power Inc. - Jeremy Coxon, Patricia Coxon
SunRise Solar - Bill Keith
Telamon Enterprise Ventures - Reggie Henderson
Tick Tock Energy, Inc. - Craig Pals
Whole Sun Designs - Alex Jorck, Ryan Zaricki
The above letter was sent to Governor Holcomb, Chairman Soliday and Chair Koch as well as the members of the House Utilities and Senate Utilities Committee members.
Please share this letter with your own state legislators.
Download a copy of the letter HERE:
Solar business letter to Chairman Soliday et al.