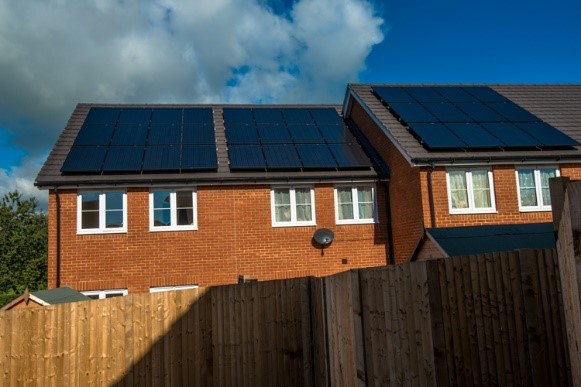 These are solar electric or photovoltaic (PV) panels.
Please ask your Indiana State Senator to vote for SB 207 to fix the HOA solar problem in Indiana introduced by Sen. Aaron Freeman (R-Indianapolis).
Indiana State Senator Aaron Freeman (R-Indianapolis)
SB 207 DIGEST
 To better understand this HOA solar issue please see our previous post which contains a link to a YouTube video.
Although this previous post does a good job of explaining the problem, IndianaDG member and solar homeowner Joey Myles has also prepared a set of Frequently asked Questions and Answers which may also help in your conversations with state lawmakers.
SB 207 will be on the Indiana State Senate Calendar next Monday, February 5th or Tuesday, February 6th for third reading and final passage.
Please act today.