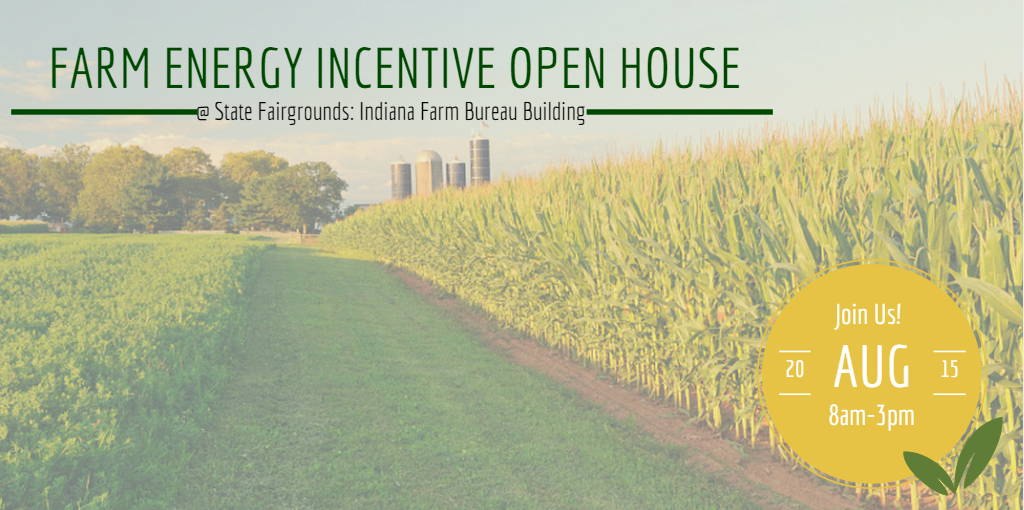 Prosperity Ag & Energy Resources will host a Farm Energy Incentive Open House, in partnership with Indiana Farm Bureau, at the Indiana State Fair Thursday, August 20th 2015. This free open house and educational seminar will allow incentive providers to raise awareness of their incentive programs in the farming community.
Indiana farming operations can benefit from energy efficiency and renewable energy solutions that save money and reduce energy consumption. As producers consider these investments, industry leaders can aid the decision making process by providing access to numerous unique incentive programs such as state and federal grants, as well as energy efficiency rebates from gas and electric utilities.
Sarah Beth Aubrey, Prosperity Ag, LLC Founder and Indiana Farm Bureau member from Morgan County says, "Interest in renewable energy at the farm gate has never been higher. We're excited to join with utilities and government agencies to bring this networking event to the Indiana State Fair."
Follow Prosperity Ag & Energy Resources on Facebook for event updates.
---
Farm Energy Incentive Open House
Indiana State Fair
August 20th, 2015 ~ 8am-3pm
Indiana Farm Bureau Building
1202 E 38th St
---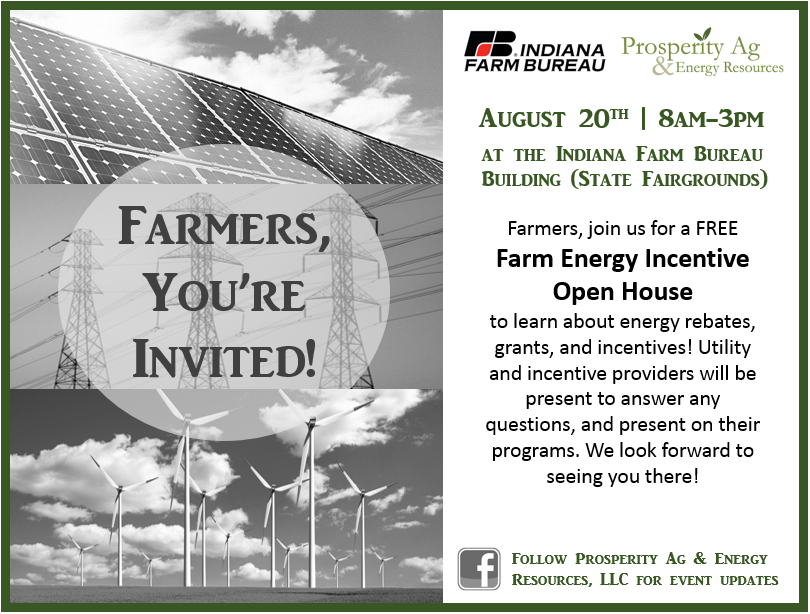 Press Contact:
Christi Southerland – Managing Partner
317-650-7069