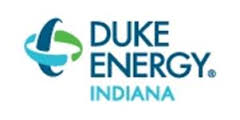 Duke Energy seeks information on potential power supplies for its Indiana customers
PLAINFIELD, Ind. – Duke Energy is soliciting information on acquiring new, diverse power supplies from commercial providers for its Indiana customers.
"One of our goals is to diversify our Indiana power generation in a moderate and orderly transition," said Duke Energy Indiana President Stan Pinegar. "We're soliciting the market for all types of power supplies, with a focus on renewable energy sources. This request for information gives developers the opportunity to let us know what may be available or what they would be interested in pursuing."
Duke Energy is beginning work on its next Indiana integrated resource plan, a road map the company updates every three years to show how it will meet customers' energy needs using a diverse mix of power generation resources, as well energy efficiency programs. The company's goal is reliable and increasingly clean electricity while keeping costs for customers as low as possible.
In this request for information, the company is looking for information on:
Renewable energy generation – solar, wind, biomass or other commercially viable renewable energy technologies
Distributed energy resources – electric generation or storage that is decentralized, modular and grid-connected, typically renewable energy sources
Traditional generation – coal, natural gas, petroleum or nuclear energy
A combination of any of these alternatives
While the Duke Energy is not asking for formal proposals at this time, the company will use the information from this request for future Indiana integrated resource planning and potential requests for proposals to the marketplace. A megawatt amount is not specified; the integrated resource planning process will determine Duke Energy's level of Indiana power needs.
Additional information about the request:
Should be from resources that are able to deliver to MISO (Midcontinent Independent System Operator) Zone 6
Can include existing generating resources or proposed resources with a commercial operation date no earlier than June 1, 2022, and no later than June 1, 2026
Can be in the form of 1) purchase power agreements; 2) projects that are built by a developer and then transferred to Duke Energy; or 3) purchases of existing facilities
More information about the proposal is available at PowerAdvocate, a web-based platform that provides centralization of proposals and communications while maintaining confidentiality among respondents. All questions should be directed through PowerAdvocate.
For those with an existing PowerAdvocate supplier account:
Organizations can share their interest in submitting a response for Event # 112355 at INDRFI@duke-energy.com. The email should include the PowerAdvocate supplier account name and contact name as listed under the supplier account. An invitation to the PowerAdvocate event will be forwarded upon receipt of your email.
For those who need to register for a PowerAdvocate supplier account:
For respondents who need to create a PowerAdvocate supplier account, please visit PowerAdvocate.com, click on the "Registration" link at the top right-hand corner of the screen, and follow the instructions to complete registration as a supplier for Event # 112355 at INDRFI@duke-energy.com. Please allow at least one business day for your registration to be completed. Once PowerAdvocate has accepted your registration, please share your interest in reviewing the RFI via an email to INDRFI@duke-energy.com. An invitation to the PowerAdvocate event will be forwarded upon receipt of your email.
Respondents must submit their response to PowerAdvocate Event # 112355 on or before 5 p.m. EST on March 22, 2021.
More details can be found HERE: DEI RFI 2-8-2021
Duke Energy Indiana
Duke Energy Indiana's operations provide about 6,800 MW of owned electric capacity to approximately 850,000 customers in a 23,000-square-mile service area, making it the state's largest electric supplier.
Headquartered in Charlotte, N.C., Duke Energy is one of the largest energy holding companies in the United States. Its Electric Utilities and Infrastructure business unit serves approximately 7.5 million customers located in six states in the Southeast and Midwest. The company's Gas Utilities and Infrastructure business unit distributes natural gas to approximately 1.6 million customers in the Carolinas, Ohio, Kentucky and Tennessee. Its Commercial Renewables business unit operates a growing renewable energy portfolio across the United States.
Duke Energy is a Fortune 150 company traded on the New York Stock Exchange under the symbol DUK. More information about the company is available at duke-energy.com.
The Duke Energy News Center serves as a multimedia resource for journalists and features news releases, helpful links, photos and videos. Hosted by Duke Energy, illumination is an online destination for stories about people, innovations, and community and environmental topics. It also offers glimpses into the past and insights into the future of energy.
Follow Duke Energy on Twitter, LinkedIn, Instagram and Facebook.