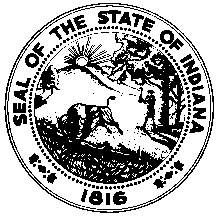 FOR IMMEDIATE RELEASE
July 25, 2016
Contact: Kara Brooks, kbrooks@gov.in.gov
IURC Nominating Committee Announces Candidate Interviews
 Indianapolis – The Indiana Utility Regulatory Commission Nominating Committee announced today the names of 10 people who will be interviewed to serve as a commissioner at the Indiana Regulatory Commission.  The candidates to be interviewed are:
Laura Arnold
Keith Beall
Jeb Bardon
Sarah Freeman
Jeff Golc
Tim Jeffers
David Johnston
Mayra Jones
Shawn Kelly
Christopher Starkey
Ronald Turpin has withdrawn his application.
The Nominating Committee is evaluating candidates to fill one current vacancy on the Indiana Utility Regulatory Commission created by the appointment of Commissioner Carolene Mays-Medley to be the Executive Director of the White River State Park Development Commission.  The Committee will present Governor Mike Pence with a list of three qualified candidates from which he will select one to serve the remainder of Mays-Medley's term.  Commissioner Mays-Medley's term expires December 31, 2017.
Interviews will be conducted on Friday, August 5, 2016, in the Indiana Statehouse, Room 319.
Members of the Nominating Committee are Committee Chair Allen Paul, Eric Scroggins, John Blevins, Larry Buell, Win Moses, Michael Evans, and Michael Mullett.