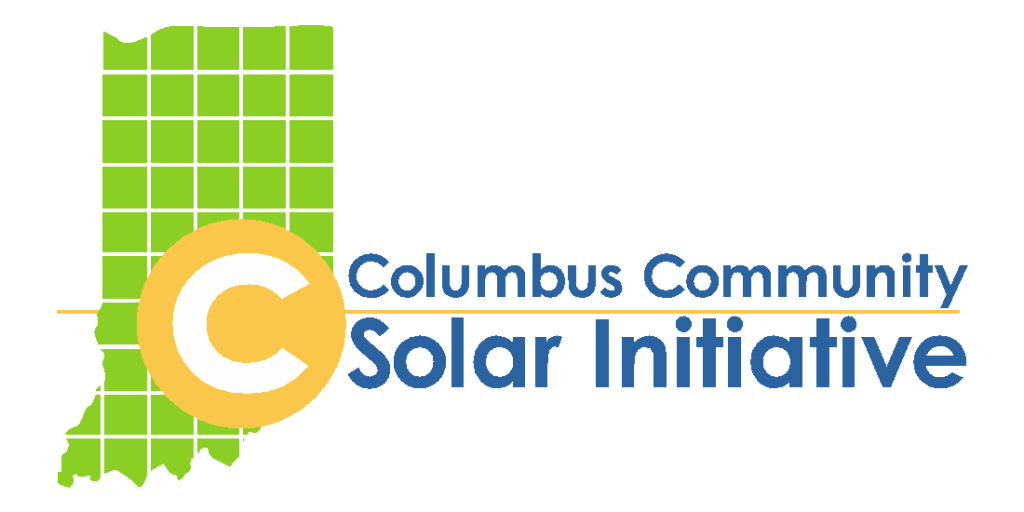 FOR IMMEDIATE RELEASE

May 22, 2016

Contact: Michael A. Mullett

(812) 376-0734

MullettGEN@aol.com
Columbus Residents Launch Round One of Columbus Community Solar Initiative to Go Solar Together, Get a Discount with Third Sun Solar
Columbus, IN – A group of homeowners in Columbus and Bartholomew County has launched the first round of the planned Columbus Community Solar Initiative to solarize eight homes in the community using the best equipment, practices and prices available from the most qualified vendor responding to the Initiative's Request for Proposals.  
The Initiative has selected Third Sun Solar to install solar panels for its first group of participants following a competitive bidding process involving ten firms. The group will hold a public information meeting on Wednesday, June 8 at 7:00 to 8:30 PM at the Columbus Area Visitors Center to further inform the community about "going solar" generally, the Round One process specifically, and future plans for a subsequent second round of the Initiative.
"It is an honor to be selected by the Columbus Community Solar Initiative because we know how meticulously they reviewed each bid," said Geoff Greenfield, President, Third Sun Solar. "We are thrilled to help more people go solar by providing quality arrays that will accelerate the shift to clean energy."
The Columbus Community Solar Initiative is a volunteer group jointly sponsored by the Energy Matters Community Coalition and the Winding Waters Group of the Sierra Club focused on identifying and assisting interested residents, businesses, community organizations, and governmental entities to "go solar together" so as to maximize the benefits and minimize the costs for all involved.
Community members involved in the Initiative's Round One Request for Proposals selected Third Sun Solar because of its extensive experience, sterling reputation, proven solar technology and installation practices, solid warranties, attractive pricing, and sufficient scale of operation to partner with the Initiative to achieve its goal of 1,000 solar panels installed in Bartholomew County by the end of 2016 or soon thereafter.
"I am excited to work with an outstanding installer like Third Sun Solar and see how much I can save with my system by being part of a larger group," said Initiative Steering Committee member and Round One participant Barry Kastner. "I also appreciate having the support of other interested and knowledgeable members of the community as I go through this process individually.  We are all in this together doing the best we can not only for ourselves but for everyone involved, in true Columbus community spirit."
The Initiative will be open to new members until September 1. City of Columbus and Bartholomew County homeowners, business owners, nonprofit organizations and governmental entities interested in joining the solarize program can locate sign-up forms at:
http://energymatterscolumbus.org/2016/02/01/solar-initiative-documentation/
Third Sun Solar will provide each Initiative participant with an individualized proposal based on the group rate. By going solar as a group and choosing a single installer, each participant generally saves up to 20% off the cost of their system.
---
Information session details
Wednesday, June 8
7:00 to 8:30 PM
Columbus Area Visitors Center- Barbara Stewart Conference Room
506 5th Street, Columbus, Indiana 47201
---
About Columbus Community Solar Initiative:
The Columbus Community Solar Initiative is a joint project of the Sierra Club Winding Waters Group and the Energy Matters Community Coalition. Affinity groups in the Columbus area, including faith communities and neighborhood centers, are gathering together to address the preservation of our environment through more sustainable use of our limited energy resources by making solar energy a viable option for more households and organizations in our community.
The goal of the proposed Initiative is to install 1000 solar panels within Bartholomew County by December 31, 2016. This goal is based on the demographics of the County as well as the experience of other communities in "going solar" following what is known as the Solarize Model.
About Third Sun Solar:
Third Sun Solar is a full service clean energy company serving homeowners, businesses, institutions and government entities across the Midwest. We are a licensed electrical and general contractor that has installed more than 600 projects and 10,000 kWs of solar energy systems in 12 states since our start in 2000.  We are a woman-owned, certified B-Corporation with the mission to accelerate the shift to clean energy. Our team of solar consultants, designers, financing experts and NABCEP-certified installers work to make solar easy as we deliver high performance and long lasting solar solutions using our optimized design process.