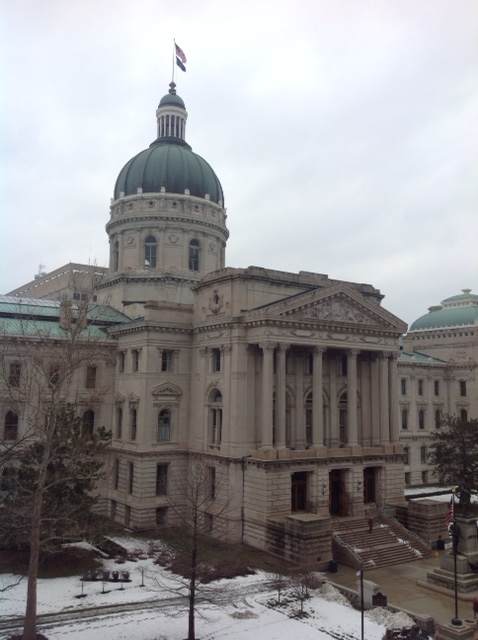 Yup, we got thumped last night. At 7:22 pm last night the Indiana Senate voted 39 to 9 to send SB 309 to the Indiana House with two Senators excused.
Sen. Hershman called down SB 309 about 7:10 pm followed by only one Sen. Mark Stoops (D-Bloomington) speaking in addition to Sen. Hershman. The entire floor debate lasted barely 13 minutes.
IndianaDG member captured the floor debate video and created this YouTube video https://youtu.be/vr6WiVFWuJU  Please watch this.
The official Roll Call can be found at http://iga.in.gov/static-documents/8/9/e/5/89e5e77f/SB0309.202.pdf
The stalwart Senate Republicans who voted vote NO were:
Sen. Ron Alting (R-Lafayette)
Sen. Vaneta Becker (R-Evansville)
Sen. Randy Head (R-Logansport)
Sen. John Ruckleshaus (R-Indianapolis)
Two Senate Democrats were excused from voting:
Sen. Lonnie Randolph (D-East Chicago) was excused for the entire day.
Sen. Eddie Melton (D-Merrillville)  was excused because he has a conflict of interest as a NIPSCO employee.
Two Senate Democrats voted YES:
Sen. Greg Taylor (D-Indianapolis)
Sen. Karen Tallian (D-Portage)
The remaining NO votes came from Senate Democrats including:
Sen. Jean Breaux (D-Indianapolis)
Sen. Tim Lanane (D-Anderson)
Sen. Frank Mrvan (D-Hammond)
Sen. David Niezgodski (D-South Bend)
Sen. Mark Stoops (D-Bloomington)
Two other important things happened last night. Hershman named the House sponsors, Rep. Dave Ober (R-Albion) who chairs the House Utilities Committee and Rep. Ed Soliday (R-Valparaiso). Also Sen. Jim Merritt (R-Indianapolis) who chairs the Senate Utilities Committee was added as a co-author of SB 309.