SB 500 fixing HOA solar problem passes 31-17
Sen. Aaron Freeman (R-Indianapolis) called down SB 500 for third reading and final passage in the Indiana Senate this afternoon shortly after 2:30 pm.
Sen. Freeman made a brief presentation, received no questions and no testimony from other Indiana Senators either for or against.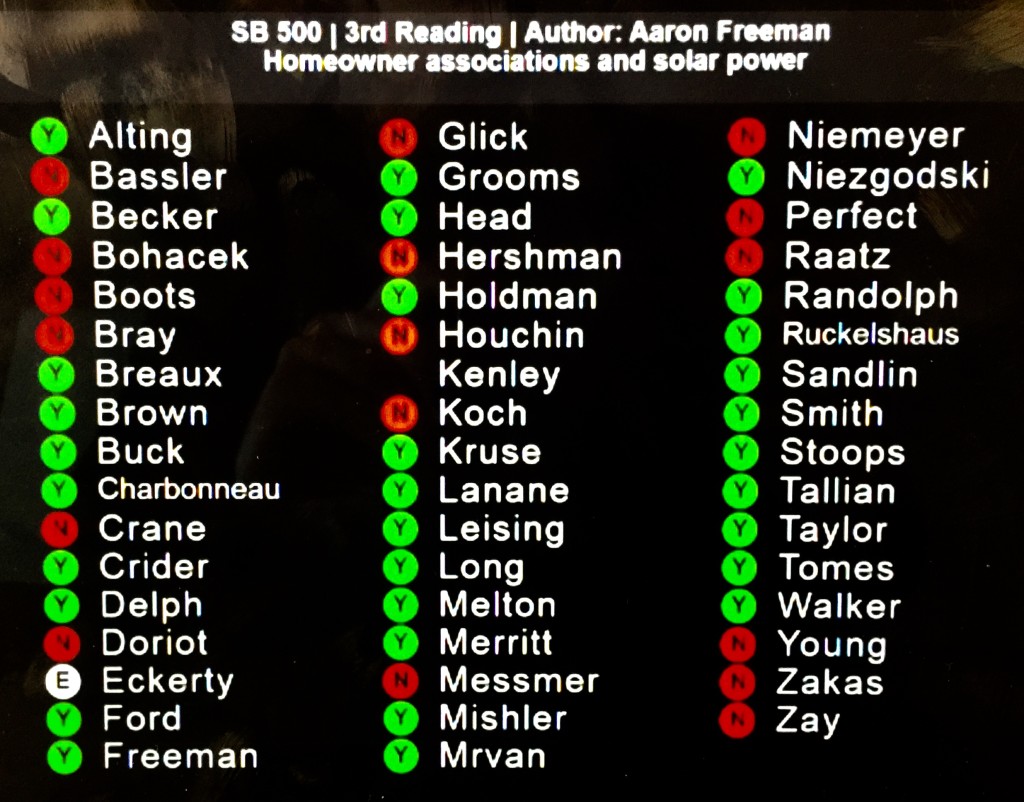 THANK YOU Senator Aaron Freeman!