Naomi Keller  | VP Marketing
Please email all inquiries
sPower Names David Shipley as Chief Financial Officer
sPower
today announced the appointment of
David Shipley
as its Chief Financial Officer and the hiring of  
Ray Henger
as Senior Vice President of Structured Finance.  Shipley takes over as CFO after spending the last several months as sPower's Senior Vice President of Structured Finance. 
Bob Wowk
, sPower's interim CFO, will be moving on to other ventures but will continue to assist with the transition.
Shipley joined sPower in February 2015 from Jones Lang LaSalle (NYSE: JLL) where he was a Managing Director in the Capital Markets division.  Under Shipley's leadership, the division provided due diligence, economic feasibility and project viability analyses in the solar, biomass, biofuels, waste-to-energy and wind energy sectors.  Prior to JLL, Shipley was a founding member of Enfinity America Corporation and spent five years as its CFO and Executive Vice President.  His early career included structuring, arranging and investing in excess of $10B of transactions.
"David has already done an incredible job for sPower, leading us through the closing of tax equity, back leverage and construction financing transactions," said
Ryan Creamer
, sPower CEO.  "And he has helped to significantly expand our financing relationships, a key goal as we continue to build out our ever-expanding pipeline."
Mr. Shipley said, "I am very pleased to accept the CFO position at sPower.  The company's growth has been exceptional over the last few years, and I am excited to take on this leadership role helping to drive the continued success of sPower."
Bob Wowk will transition his duties to Shipley.  Creamer commented, "Bob has been instrumental to our growth as the interim CFO; and we thank him for his hard work and dedication which has made us a better company."
Ray Henger joins sPower from wind developer OwnEnergy (Own).  Henger spent six years at Own where he acted as CFO and led finance efforts for the large wind portfolio during a time of rapid growth.  Henger's career began in investment banking and included positions with Wasserstein Perella, Donaldson Lufkin & Jenrette (DLJ) and Credit Suisse.
"Ray's financial and wind expertise will add depth to our management team.  We have aggressive growth objectives and know Ray will hit the ground running," said Creamer.
About sPower:
 Headquartered in Salt Lake City, with offices in San Francisco and New York City, sPower is a prominent independent power producer (IPP) that owns and/or operates more than 150 utility and commercial distributed electrical generation systems across the United States and the UK.   With greater than 1.7 gigawatts between construction and pipeline, sPower is actively buying select renewable assets in virtually any stage of development in North America and the UK.   sPower is a portfolio company of Fir Tree Partners, a leading global investment fund with more than 20 years of investing history and approximately $13 billion of capital under management. 
www.spower.com
sPower has four (4) solar PV projecrs in Indiana as follows:
Waterloo, IN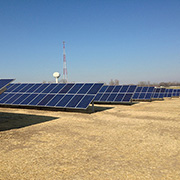 Hobart, IN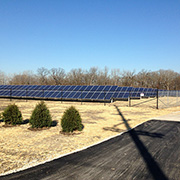 ECOS Lake Village, Lake Village, IN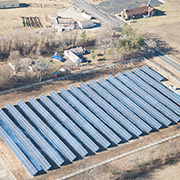 Valparaiso, IN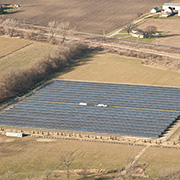 For more information visit http://spower.com/our-projects-gallery.php