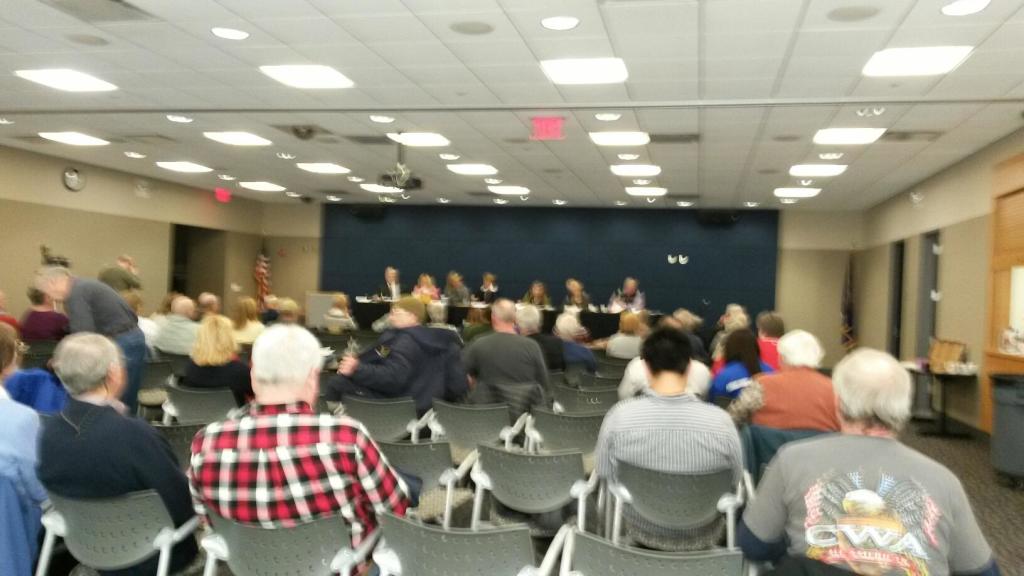 Photo taken by Brad Morton with Morton Solar of Evansville at the Meet Your Legislator session today held today (1/10/15) at the Evansville Central Library from 9:15 - 11:30 am CST. Seated are from left to right: Rep. Washburn, Rep. McNamara, ???, Rep. Riecken, moderator, Sen. Becker and Sen. Tomes.
If you missed this meeting, the next one in Evansville is scheduled on 2/14/15.
Also today from 10:00 am to noon the Vigo County Library conducted their first session which they call "Crackerbarrel Sessions". Waiting for a report now.
Renewable energy advocates also attended similar sessions held on Friday, January 9 at 7:30 am Hamilton County and at 11:30 am in Bloomington.
For links to a list of additional upcoming meeting please see >
http://www.indianadg.net/indiana-general-assembly/please-attend-upcoming-2015-third-house-and-meet-your-state-legislator-meetings/